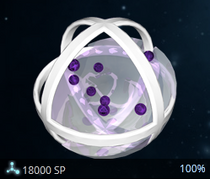 | | |
| --- | --- |
| Science Level | Technologies of the Ancients |
| Cost | 18000 SP |
| Benefit | It is required for flights in the systems of the Ancient. |

The hyperfine hyperspace structure scanning technology will allow your spaceships lay their course through hyperspace distortions surrounding the systems of the Ancients.
Unlocked by successfully attacking an Anomaly of level 8 or 9.
Ad blocker interference detected!
Wikia is a free-to-use site that makes money from advertising. We have a modified experience for viewers using ad blockers

Wikia is not accessible if you've made further modifications. Remove the custom ad blocker rule(s) and the page will load as expected.