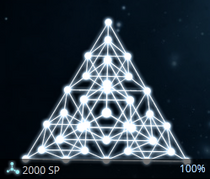 Space expansion technology which uses interspatial gaps. With this technology, the capacity of storehouses can be considerably expanded from inside without affecting the outer frame. This is quite a convenient way to store large amounts of resources.

Note: Affects all of the following buildings: Storehouse, Metal Storehouse, Polymer Depot, Radium Depository and Resource Dock. Does not affect Cache.
Ad blocker interference detected!
Wikia is a free-to-use site that makes money from advertising. We have a modified experience for viewers using ad blockers

Wikia is not accessible if you've made further modifications. Remove the custom ad blocker rule(s) and the page will load as expected.